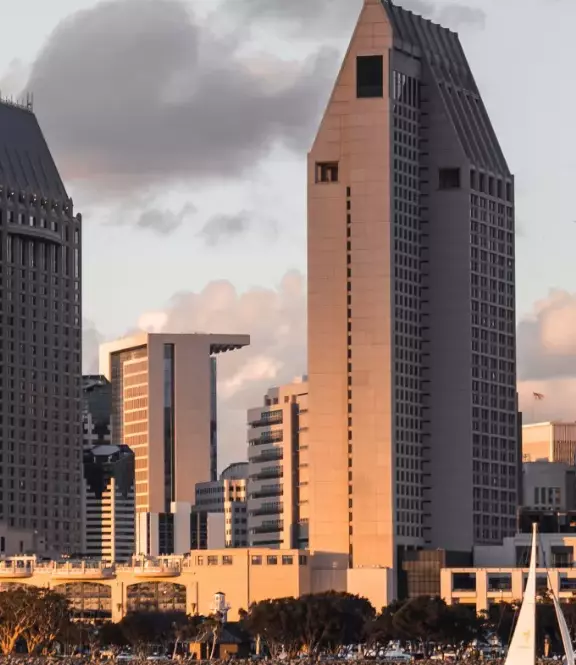 Packing Assistance
National City
Packing can oftentimes bring a lot of headaches and take a toll on a person's wellbeing. It takes time, effort, and skill to pack your belongings in the best possible manner, and this aspect of your relocation is vital, as it could make or break your entire move. This is why many people turn to hire packing only services. Your belongings need to be cautiously packed for their upcoming move, and while you might be handling the entire process alone, you might want some help with this tedious task. Before you start preparing a packing schedule for moving, you may want to consider hiring professional packing only services to help you out.
Feel free to rely on movers that pack for you!
We know how much care your belongings need, and we tend to deliver impeccable packing only services to each client who trusts them with us. National City Movers has the best packers in National City, hands down, as each member of our moving crews has been provided with extensive training to ensure that they bring their best game to the job. Our packing professionals can also move you or only pack your belongings. Based on your moving list packing will be done for all the belongings you want our crew to help with. They will pad and protect your items in order to secure their safe relocation. Delicate packing of the most fragile items you may own can seem like a breeze to our packing professionals, and you will be at complete peace knowing that they are packed correctly. We guarantee the best packing assistance that will result in the complete safety of your belongings during their handling and transportation.
If you want to move on your own, but need packing assistance, professional packing only services are the right choice for you!
When you don't want to spend time, energy, and effort having to pack your entire house's worth of belongings, the best option might be to leave it to the professionals. You will have a lot of time left over for everything else regarding your relocation – time that you would've otherwise spent on this tedious process. Maybe you would prefer to organize the transportation for the items on your own? Sure, no problem! We can still help you pack! We can even help you create a moving plan or a moving list, packing assistance, and support every day of the week.
This is why you should contact the best local packers today, National City Movers, for a free, non-obligatory moving quote, and realize how affordable our rates are. Provide yourself with a service that will enable you to relax before your upcoming move and not stress about the process. You won't imagine packing without our help ever again, and you will quickly find out why we are National City's favorite local movers and packers!