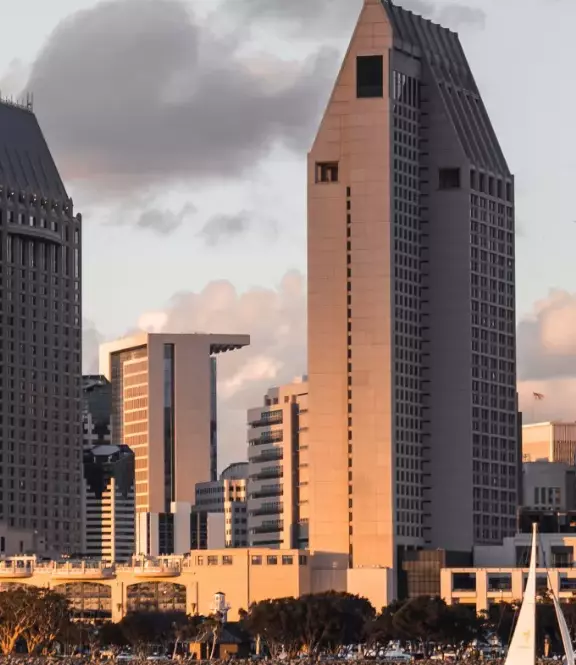 Commercial Moving
National City
Whether you are in the need of an office moving company for a working space of 10 or 1,000 - your specific business moving needs are extremely important to us. You can rest assured we will listen to each carefully in order to construct the most efficient and effective plan for delivering an impeccable office moving service. Just as your business is unique, your relocation is as well. That is exactly why you can rely on the best office movers San Diego located to treat it as such and dedicate a lot of effort and time to ensure that the entire moving process is seamless for you and your employees as well. Business moving is a complex process that needs to be approached with a lot of care and caution. It is completely understandable you need help moving office, and luckily you have someone to give you a hand.
Office movers National City Movers are exactly what you need
You want your commercial move to be completed as fast as possible, with absolutely no bumps in the road that could make you lose not only time that you could otherwise spend focusing on your business - but money as well. You may turn to one of the office moving companies nearby to assist you to relocate the space. If asking for help moving office is what you've decided to do, make sure you are turning to the right people for such an important task.
Office movers National City Movers know the unique obstacles that commercial moving can bring, and we know how to approach each situation in order to overcome it with ease. Our movers were trained to assess and adapt to any commercial moving obstacle and unexpected situation that might occur, and how to handle it in a professional and timely manner as well, just as a true professional office moving company should.
How do we choose the best office movers San Diego offers?
It is important to get your belongings to their destination safely, which is why our movers are also trained on how to delicately pack, wrap and handle your belongings with utmost care and caution, before transporting them and settling them into your new workspace unscratched. Our expert movers will arrive at the job fully prepared and equipped with all the needed resources to relocate your business smoothly, which is what almost every other office moving company provides at additional costs. Unlike them, moving dollies, protective materials, and tools are provided by our movers, which means that you won't have to worry about a single detail – we will take care of everything. This is how we became one of the leading commercial moving companies in National City – and we plan on staying at the top!
Office moving service adjusted to your specific needs
We provide our clients with a personal relocation service that is tailored to the exact needs and ideas they have. We will provide you with an office moving service during which you won't have to do or worry about a single thing, and if you simply can't find the time to pack up your entire office - that is never a problem! National City Movers offers our clients high-class packing services, which means that our team will be packing even the smallest items you may have in your office. The best part of leaving the entire packing process to us is that it will enable you and your employees to get back to the regular working activities in no time!