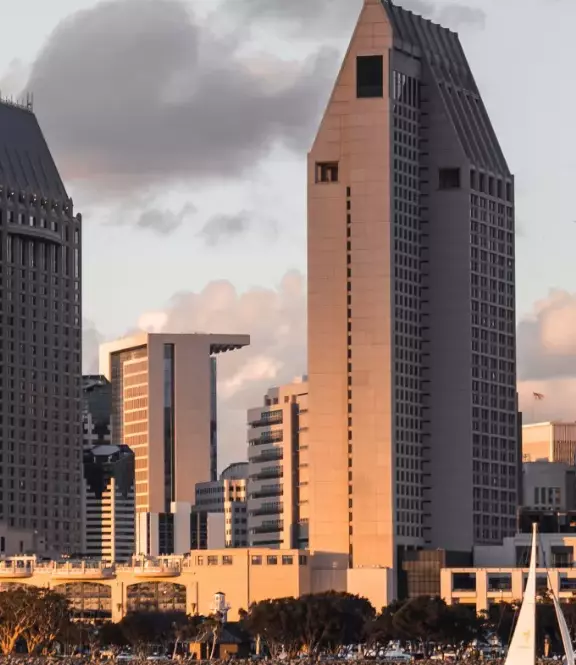 Apartment Moving
National City
When choosing movers to move you in or out of an apartment, you need to find apartment movers that are competent and dedicated to providing you with nothing less than an apartment moving success. The reason for this is that oftentimes apartment relocations can be more tedious, difficult, and overwhelming than any other moving type. This is due to the unique situations you and your apartment movers can often find yourselves in, along with the rules and regulations of your building management. Your movers need to stay alert at all times, handling these situations in an efficient and effective manner.
Why should you choose one of the most reliable apartment moving companies, National City Movers?
Choosing the right professional apartment movers nearby could be the most important decision for your upcoming apartment relocation. National City Movers know exactly what it takes to move an apartment smoothly, and how important it is to stay on schedule during your entire relocation. This is why we train our movers to specialize in apartment moving, to learn how to safely handle your belongings up and down some stairs, narrow hallways, and tight corners – all while paying great amounts of attention to your building, neighbors, and the condition of your belongings at the same time.
We will carefully listen to your apartment moving wishes, needs, and expectations, and provide you with a tailored moving service that is unique to your relocation. We will provide you with constant moving support, as we are available 7 days a week, whenever you may need our assistance. We want you to feel relaxed during your entire relocation with National City Movers, and make your upcoming apartment relocation a completely stress-free one. Whether you need more than just heavy lifting - perhaps packing, or furniture disassembly service - you can rest assured our apartment movers are there to assist. They will make every difficult aspect of moving to seem like a breeze. Unlike many other apartment moving companies, our moving experts will make sure that everything goes exactly according to plan.
How do we choose the best office movers San Diego offers?
In addition to the wide array of services that we offer, our movers will arrive at the job fully prepared with the needed resources to complete your relocation with ease. Moving dollies, tools for the furniture disassembly service, and protective materials are always included in every move our clients trust us with. If you haven't had the time to pack up your entire apartment – just let us know! We will gladly do it for you! Our movers and packers are trained to delicately wrap and pack your belongings to ensure their maximum protection during every second of your relocation, and our main priority is to get your items to their destination in the same condition they were before.
Our apartment movers are carefully recruited, trained, and chosen. We understand how important it is that only the most reliable people get in contact with you, your personal belongings, and your family members. That is why, unlike many other apartment moving companies, we do everything in our power to secure our clients and provide them with the most enjoyable experience possible. For the very same reason, our movers are also background checked and drug tested.