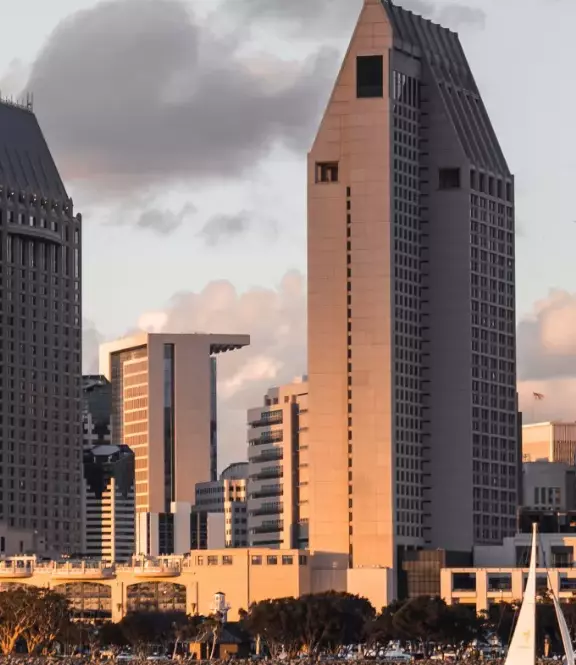 Labor Moving
National City
Sometimes, you might be in the middle of a relocation that doesn't require a vehicle, as your belongings won't be leaving the premises, but you might still need a helping hand. If that is the case for the moving project you are currently planning, you can turn to labor only movers. Even with the smallest moving projects, such as rearranging your home, furniture disassembly service, or organizing your shed, hiring professional moving help to handle the process for you can be a smart decision.
How to get the exact moving help nearby you need for your labor moving project?
When you need help with furniture moving, or any other moving project that includes labor help, you should make sure you rely on trustworthy people to assist you. Our professional movers at National City Movers will enable you to relax with complete peace of mind, while they work with great amounts of dedication and expertise to provide you with a labor moving San Diego experience that will be completed just the way you've imagined it. We can help you in a vast number of situations such as loading or unloading your rental truck, staging your home, rearranging your office, storage, or apartment, providing you with the furniture disassembly service, help with furniture moving, and many, many more. The opportunities are endless indeed, but it is important that your movers know how to provide you with a high-class service even when your items are not leaving the premises.
Labor moving San Diego helpers can help lift some burned off your shoulders (literally)
Our labor only movers will enable you to avoid any form of heavy lifting. They will not only prevent you from potentially injuring yourself or damaging your items, but they will save you some time and energy so that you can focus on other things. We will take care of your items, and ensure that they are handled with care and caution during the entire labor moving. Once you give us a call, you can give us all of the details about your plans for labor moving. San Diego labor moving projects have never been easier to handle!
National City Movers will make sure to complete everything as you wish. We want you to be satisfied with the service you have received from us, which is why we are one of the best furniture movers in National City. You don't have to stress or worry about your upcoming experience labor moving San Diego, as we will take over and make sure that everything is handled on your behalf, while you can sit back and relax during the process and let our movers know how you want everything to be completed.