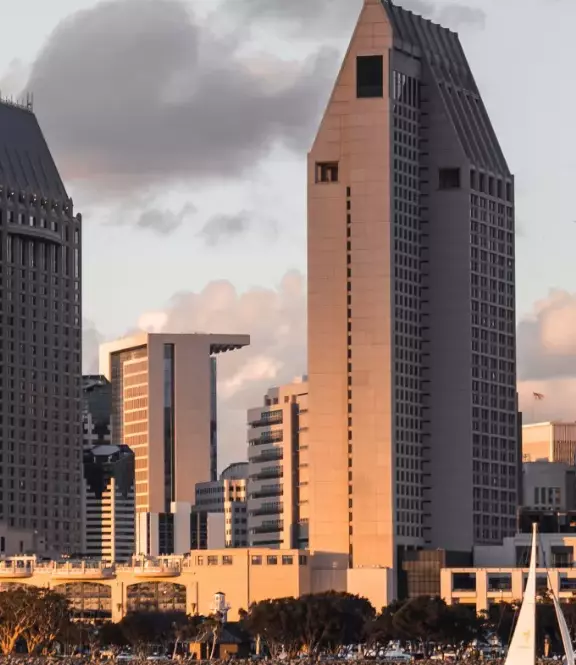 Packers and Movers
National City
When you make the decision to relocate, it can be quite hard to have everything under control the entire time with your busy schedule and your move going on simultaneously. Sometimes you don't have the luxury of taking your time to plan your entire relocation in detail, or to spend days or even weeks packing up your home. Instead, you might be looking for an easy solution that won't require you to endure any moving-related hassle, and that can be easily done by hiring professional movers and packers San Diego located.
One of the best solutions for pack and move services nearby lies in hiring National City Movers
The solution lies within giving National City Movers a call and requesting our full pack service. Our professional packers and movers San Diego located will provide you with an impeccable moving service, during which we will plan your entire move in detail, pack every single item that you are relocating, and execute your move with perfection. This means that you can easily keep up with your day-to-day life while we work, and we will save you a lot of time that you could spend doing anything else.
In addition, with our moving packers for hire, you won't have to do a single thing in regards to your relocation, which will save you a lot of energy once you've settled into your new home. No wonder packing and moving services are considered to be the king and the queen of the moving services.
What will you get hiring the best movers and packers San Diego?
With professional moving packers to hire, you can rest assured you'll be able to enjoy the new exciting chapter of your life from the moment you've set foot in your new living space. Let the best movers and packers in National City know all about your entire relocation, even the smallest details, and requests that you may have, so we can carefully construct a complete moving plan that will ensure the success of your upcoming relocation.
The movers at National City Movers are thoroughly trained individuals that excel in safely and properly packing your belongings, handling your heaviest and most fragile belongings, loading and unloading our moving trucks, and helping you unpack at your destination. Our movers are among the best movers and packers San Diego located, and they will also arrive with all the needed tools, resources and equipment such as moving dollies, protective and packing materials, and tools that might be needed during your relocation to provide you with a smooth assembly service at both locations.
If there's one thing you should know about National City Movers – it's that we are perfectionists. We won't let a single detail regarding your move be overlooked, and we will go above and beyond to make this experience one that you will enjoy.